Diversity in disparate pairs. The exhibition by photographer giovanna nucci brings together 30 photographs. Presented in 15 pairs composed of an image of rio de janeiro and another of são paulo . Through them. The photographer. With rare sensitivity. Problematizes the concepts of identity. Diversity and territory. While highlighting icons of the urban landscape of the two brazilian metropolises. Wandering through my thoughts on this topic. I imagined how things can be similar while being different. At least the word evens. Refers to an idea of equality. While the word dispares. Gives an idea of inequality. And i see a lot of that in the issue of accessibility and inclusion. Two places or services that have the same identity. But have different ways of being.
The second difference is in the person
The photographer made a Switzerland Phone Number List comparison between the iconic monuments of each city. Christ the redeemer in rio de janeiro and the monument to the flags of são paulo. This pair of photos even generated an exchange of ideas at the place with other visitors. Where in common. We think that christ the redeemer is incomparable. For the symbolism. Beauty of the monument and the place where it is installed. In addition to being known worldwide. It is considered a of the 7 wonders of the world. At the same time. From the perspective of accessibility. The monumento das bandeiras is much more accessible. It is at the same level as the floor and there are paths for pedestrians to approach. Meanwhile. Cristo redentor has partial accessibility.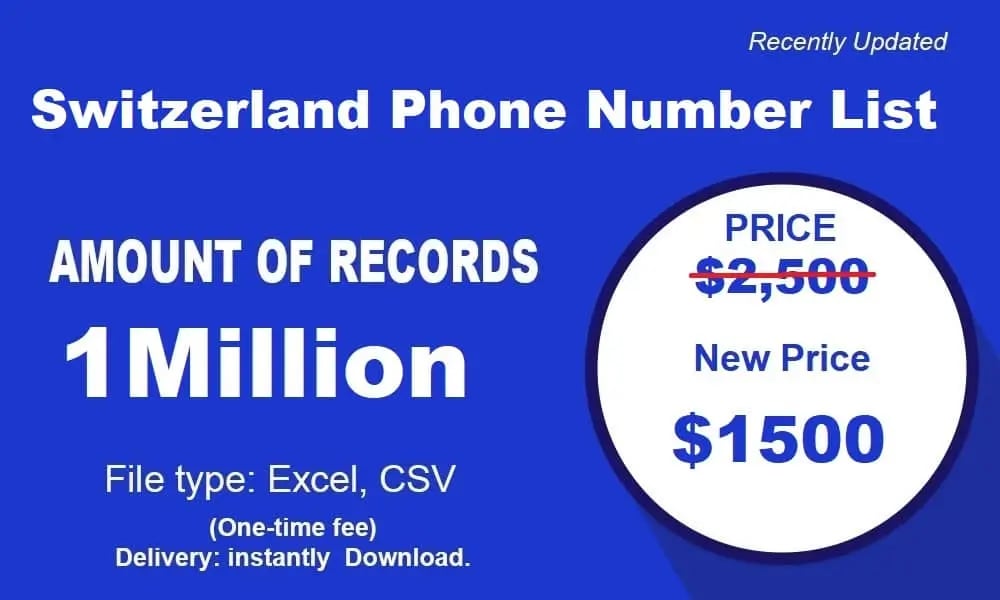 Which may be the same on the outside
Which in the first part takes you by elevator. But then you are faced with fixed stairs or escalators. Options that are not USA CFO accessible for everyone. It's an indignation that i've carried for a long time. Because i think a place of such importance without accessibility is unacceptable. And that there are ways to do that. There's no lack of money. But a lot of respect and initiative. I want to put an example. Which despite not being part of the exhibition. Has everything to do with the theme and accessibility. Which is comparing people in wheelchairs. Popularly known as wheelchair users. Despite apparently being very similar. Two people in a wheelchair. In practice things can be quite different.